How much are the Consultation and Test?
It is €95 for everything – consultation, test, and exclusion plan.
Do you accept credit cards or debit cards?
Unfortunately, we currently do not have a card facility on our premises.  There is, however, a bank and ATM next door to us.  We do accept cheque or cash.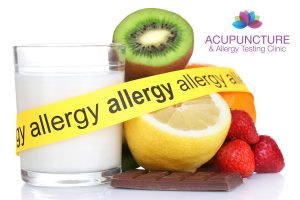 Do I need to be referred for the test?
No.  Just phone and make an appointment.
Are there any needles involved?
No needles and no pain at all having the test.  Babies often sleep through it.
What age do you have to be to get tested?
We test from new born babies and upwards.  The test will not be as extensive on very young babies.  They will only be tested for things that they have been exposed to in their short lives so far.  So, if we test a new born baby for say lobster, the result will automatically be negative as the baby has not been exposed to eating lobster yet.
Do I need to stop my medications to get the test done?
Absolutely not!  Do not stop any medications unless your doctor advises you to.  Medications, even antihistamines, will not affect the result of the test, so keep taking them.
Do I need a test?
If you have unexplained symptoms that are uncomfortable or annoying you then a test can be beneficial.  It can often pin point the root cause of the symptoms.  It can help put you in control of your symptoms.
Can you be tested while pregnant?
Yes, you can.  It is non-invasive and will not harm your baby.  Any dietary advice will take into account of extra nutrients needed for your pregnancy.
I am breast feeding my baby, can they still be tested?
Yes, they can.  The bad news is if certain foods show to be a problem for your baby then you will have to avoid them too for the duration of the breast feeding.
I have this problem 30 years.  How will a test help?
Well you may well have had an allergy or sensitivity 30 years but identifying the offending item can often change your life for the better.  Often it will be something very simple to avoid or exclude and you can find yourself symptom free for the first time in 30 years.
I already know what triggers my symptoms.  How will the test help?
You may well know it is pollens for example, that trigger your blocked nose every year.  But if you are tested and found to be deficient in say, Zinc, this can often aggravate the symptoms of a blocked nose.  By adding more zinc into your diet, it will often help.
---
All the pages in our Allergy Testing section: